The Beyhive is buzzing!
Our queen will be returning to the small screen for a ten-episode series of concert performances from her Mrs. Carter Show World Tour. Airing at 8:55/7:55c, five minutes prior to premieres of
True Blood
,
BEYONCÉ: X10
will feature packaged segments of highlights from her 69-city show. Before you wait with bated breath, we can confirm that hits like "Drunk in Love" and "Partition" will be included.
Here are ten concert gifs of Beyoncé that appropriately sum up our reactions. Let the Bey worshipping commence Sunday, June 29 on HBO.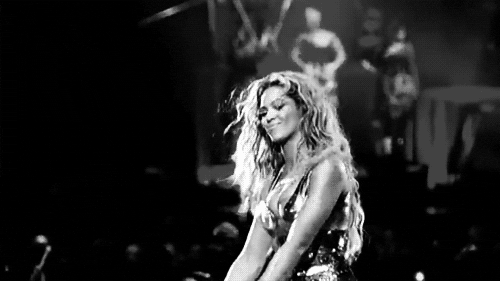 Excited.
Emotional.
Shocked.
Overwhelmed.
Jittery.
Perplexed.
Insane.
Ecstatic.
Speechless.
Ready.