(Instagram)
So it's official:
Britney Spears
announced via
Instagram
on Wednesday she's planning to launch her first ever lingerie line called Intimate Collection. It will apparently
feature
vintage-inspired bustiers and casual sleepwear. Given the pop star has had a long and
storied fashion history
, it's probably safe to assume this new sexy-time line will be flirty, bold, risqué, and, dare we say it, truly ahead of its time.
Until the launch of Brit Brit's lingerie line this fall (Sept. 9 to be exact), let's get creative and try to guess what the
collection might look like based on the truly outrageous, one-of-a-kind stage costumes she's graced us with in the past. Are you ready?
Here is Britney Spears-inspired lingerie for...
The sophisticated:
The Can-Can girl:
The girl who shines above the rest:
The bad-ass chic:
The
naughty
geeky/sexy superhero:
The flowy boho:
The warrior princess:
The work b--ches:
Those who need a little breather: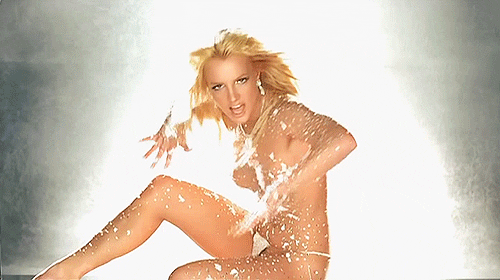 And finally... We hope so hard that somewhere in Britney's collection is a piece so wonderfully handcrafted like this: lingerie for the not so innocent.