Emily Maynard and Kermit the Frog (ABC)
Emily & Ryan (ABC).
After the initial weeding out that is always the first episode, it's time for
The Bachelorette
to get down to the business of finding love. Luckily, our heroine
Emily Maynard
is going to get help from some furry friends: the Muppets. Yeah, it's going to be that kind of episode.
We open with a helicopter flying over the Charlotte
Bachelorette
mansion and a local newscaster jibber jabbering about how Emily and the
Bachelorette
are the most exciting thing to happen to the city EVER (spoiler alert, this will be a theme). A few early questions: Did Kalon lend his helicopter out? Where is he keeping it while he's on the show? When he gets eliminated, will he exit via copter? Guess we'll just have to wait and see.
Next we meet Emily's "friends," who chat with her about "normal mom things" like taking little Ricki to soccer practice and just being herself with the harem of men who want to date her in front of television cameras. Maybe these women really are friends with Emily, but the whole scene felt so forced and very…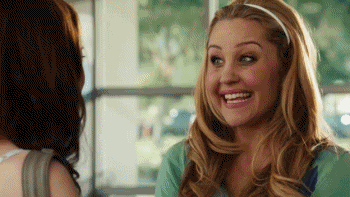 Back at the mansion, Chris from Illinois begs the
Bachelorette
gods to smile upon him ("Date card PLEASE have my name on you!"), but it's the beefy, square-jawed Ryan who gets the first one-on-one date of the season. Ryan gears himself up for a big fancy date that he presumes will involve parachuting out of a hot air balloon or flying to the top of Mount Everest on the wings of an eagle, but instead Emily sexily tells him that they are going to…take the groceries out of her car. The look on Ryan's face when he hears the news is very...
But he recovers quickly enough and the two of them spend the afternoon baking cookies and delivering snacks to Ricki's soccer practice. Then Emily decides that Ryan's had enough of her everyday mom life, so she takes him to a restaurant for a fancy dinner. But wait! It seems that the Charlotte helicopter has sent out some sort of
Bachelorette
signal (the shadow of a rose?) to the townsfolk, because they're ALL standing outside the restaurant, waiting to take pictures of Emily and Ryan like they're the Duke and Duchess of North Carolina. Emily gives Ryan the third (and fourth and fifth) degree while they eat, but he passes muster and earns himself a rose. Afterwards, the couple heads outside to spend a romantic evening dancing on a Persian rug as they listen to Gloriana (who?) while everyone in the city KEEPS TAKING CAMERA PHONE VIDEOS OF THEM. I love a good local celebrity, but it's all a little...
The best is yet to come, though, because the big group date involves an appearence from the Muppets, complete with comedy lessons from Fozzy Bear, critiques from Statler and
Chris Harrison
, and a weird subplot involving Miss Piggy getting jealous when Kermit helps Emily get dressed. It was seriously strange, but the worst part of the group date by far was the way that the producers kept selling out poor Charlie, who recently recovered from a terrible accident and had to relearn how to speak. So of course the producers at first tried to make him perform stand-up comedy. He balked (fair enough) and sweetly explained to Emily that he'd rather take on a different role in the charity show. But the evil
Bachelorette
gurus weren't done with poor Charlie yet — during a Miss Piggy talk show segment, the poor dude is called onstage and forced to talk in front of a live audience, which he had already made abundantly clear was his own personal nightmare. Seriously...
After the Muppet mess, the gang heads out to a local bar for a few drinks, where all of the requisite fights over Emily take place. Party MC Stevie and Kalon the Terrible start what I hope will become a season-long feud, and Chris from Illinois continues to be desperate for a rose in a way that is more than just a little unfortunate. Then Emily gives Jef the group date rose, which was really strange because a.) he rode in on a skateboard, b.) he has a bouffant and only one 'f,' c.) there doesn't seem to be a whole lot of chemistry between the two of them, and d.) he rode in on a skateboard. So I can't really figure out what the whole deal with Jef is but it looks like he might be sticking around for awhile...
Joe (who Emily thinks looks like
Matthew McConaughey
and I think...does not) gets the next one-on-one date, which involves being whisked off to West Virginia to hang out the Greenbrier, a ritzy resort and golf club where Emily apparently got her very first makeover. Ah, memories. The pair go swimming and have dinner underneath a love clock, but when Emily asks Joe fairly standard questions like "Where do you see yourself in five year?," the chap hems and haws and gives a whole bunch of non-answers that leave Emily wanting more. Joe clearly thinks that things are going well, but alas, in Emily's mind his date performance is more like...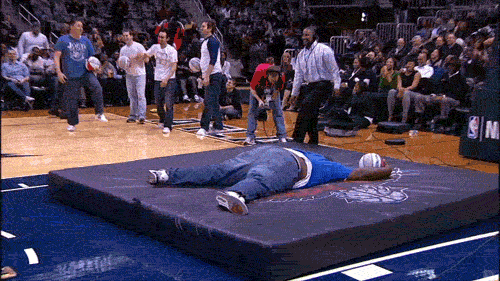 So she sends him packing and watches some FIREWORKS OF SADNESS from the balcony. Meanwhile, back at the mansion
Patrick Bateman
Kalon is arguing parenting with Doug and treating everyone pretty much like this...
Kalon's no Bentley, but he's definitely kind of terrible so it looks like he's getting this season's much-coveted villain edit. Well done, Heli-Kalon. The pre-rose ceremony cocktail party is mostly a bore, expect for a fantastic bit where Tony, while trying to interrupt Emily's time with Ryan, is forced to listen to a SEVEN PAGE single-spaced handwritten love letter written by Ry-Ry. Instead of excusing himself, Tony stands there for 15 minutes and when Emily finally finishes reading the love manifesto, he's all like...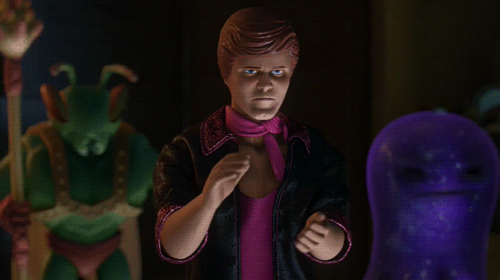 Then there's the rose ceremony, where Emily proceeds to call Kalon up first, thus revealing that we may be in for a season full of seriously suspect romantic decisions. Pony-tailed Michael, "Wolf," desperate Chris, and Stevie all proceed to get roses, and my face is very...
At the end of the rose ceremony, we bid adieu to spectacled Biology teacher Aaron and financial advisor Kyle. Fare thee well, gentleman. We hardly knew ye. No seriously, who are you people?
Next week on The Bachelorette
: Emily goes on a date with race car driver Arie and tries not to get smothered to death by Chris' deep, deep love for her.
See more Emily Maynard pictures: