(Twitter)
A few buzzworthy tidbits from around the web to distract you from your work day.
Rihanna photobombed some famous faces this morning.

On Wednesday's
Good Morning America,
there was a good reason
John Stamos
answered every quiz question with "Rihanna." Apparently, RiRi had hilariously photobombed Uncle Jesse and his
Full House
co-stars before the segment.

Want to see more GIFs of Taylor Swift dancing? There's a Tumblr for that.

During Sunday night's Grammy Awards,
Taylor Swift
put her magical dancing powers on display. If you want to see more, check out the amazing
Awkward Taylor Swift Dancing
Tumblr, which features instant classics such as this:
And this:


Lorde thanked her fans in a really cute way.

After bagging two Grammy Awards on Sunday night,
Lorde
took out a full-page, handwritten ad in the
New Zealand Herald
thanking fans for their love and support. Now
that
is how you show your fans some love.


What if Tom Hiddleston played Thor?

Tom Hiddleston
is awesome. He's even more awesome in this original
screen test
for
Thor
. Although the actor ended up snagging the role of Loki (the titular character, of course, went to the hunky
Chris Hemsworth
), we now have these GIFs to show us what could have been.
And, in political news...

President Obama's State of the Union address went down last night. However, the Internet was more interested in this: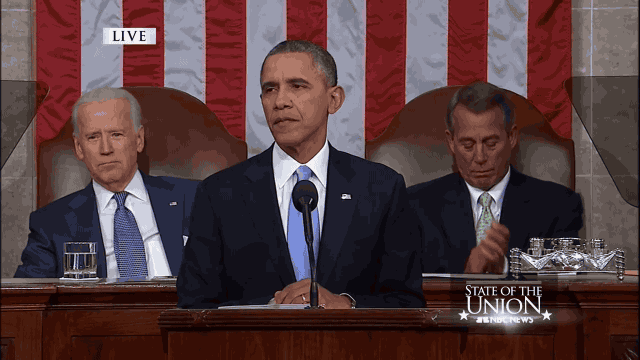 Biden, no, you're the man.