(Warner Bros.)
At Hogwarts School of Witchcraft and Wizardry, a Sorting Hat assigns students to their house. In the real world, we have
Daniel Radcliffe
. The 24-year-old
Harry Potter
actor is still living in the shadow of his bespectacled alter ego, but at least he's being a good sport about it.
BuzzFeed Brews
sat him down for a game of Celebrity Sorting Hat — sorting random celebrities into Gryffindor, Ravenclaw, Slytherin, or Hufflepuff — and Radcliffe played with spirited, if not slightly flustered gusto. Check out where he put some of your favorite (and not-so-favorite) stars!
Kanye West

Radcliffe felt super guilty about scooting West to Slytherin, but he reasoned the rapper "would probably be pretty happy about it." And considering that Slytherin's main virtues are cunning and ambition, we can't really disagree.
---
Beyonce Knowles

So Beyonce definitely wouldn't be your traditional Hufflepuff student. Sure, she upholds their values of hard work and loyalty, but Queen Bey with "all the rest"? Something just doesn't sound quite right about that.

Jon Hamm

Radcliffe claimed his friendship with Hamm would prevent the
Mad Men
actor from getting mad about ending up in Hufflepuff. No word yet on how Hamm is taking the news.
---
Benedict Cumberbatch

Cumberbatch is certainly a clever fellow, but we're sure his turn in
Sherlock
influenced Radcliffe's decision more than anything. After playing the greatest literary detective ever, Cumberbatch can't really escape those witty Ravenclaws — and that's not a bad thing at all.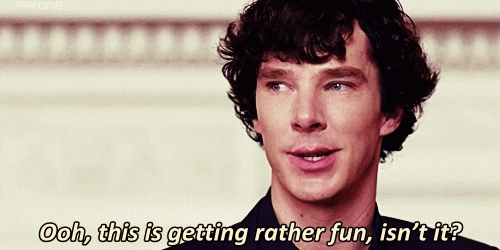 Andrew Garfield
Radcliffe actually wanted to give Garfield the choice (as if The Amazing Spider-Man actor would be on hand later to give his Hogwarts House preference), but he eventually settled with Ravenclaw "to even it out." Sounds arbitrary, but it could work — especially when Garfield wears glasses.
---
Ryan Gosling

Hey, girl, Gosling wants to be your Gryffindor hero — at least according to Radcliffe. Since Gosling does have leading man status stamped all over him, we can't really disagree with Radcliffe on this one.
Harry Styles

Thanks to his hair, Styles got a one-way ticket to Gryffindor. "He's got kinda a bit of a mane himself," Radcliffe said in way of explanation. We're sure the Gryffindor lion would be proud.
Miley Cyrus

Visibly flustered, Radcliffe eventually ended up putting Cyrus in Gryffindor, claiming that he and his fellow Gryffindors could "sort her out."
Watch the full video for yourself!Do you think Radcliffe nailed his Sorting Hat duties? Let us know how you would've sorted in the comments! (And if you're curious about your own Hogwarts House, be sure to take our quiz.)